Tauranga Homeopathy We are three experienced registered Homeopaths who share a goal: To make Homeopathy visible and accessible in our community. Professional confidential consultations are available by appointment for current and new clients. Go to www.homeopathy.co.nz for more information about Homeopathy.
Jennie Rassell
Registered Homeopath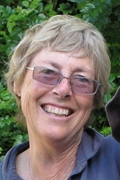 Jennie is now available for bookings.
Jeannette (Jem) Moon
Registered Homeopath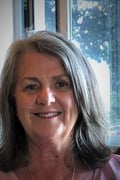 Jeannette (Jem) is a Registered Homeopath with the New Zealand Council of Homeopaths. Jeannette has shown her commitment and passion for homeopathy with her involvement in clinical practice for over 20 years and her ongoing commitment to education in homeopathy. Jeannette is a Core Tutor at the College of Natural Health and Homeopathy and has promoted education and professionalism for many years.
Dr Sandy Dinsdale
GP & Registered Homeopath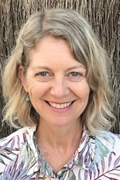 Sandy has been a vocationally registered GP for over 20 years. Her experience in conventional medicine, ACNEM training in environmental and nutritional influences on health, and the practise of homeopathy allows her to appreciate the whole person as a unique individual. Sandy has returned permanently to TAURANGA & is now available for Homeopathic Consultations. Distance Consultations are available by prior arrangement via SKYPE (please email your request).
Medicine with Meaning
Books $25 each ( + Postage ) from www.homeopathy.ac.nz or email: sandy@taurangahomeopathy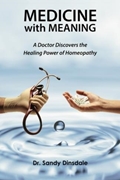 Dr Sandy Dinsdale explains how her understanding of homeopathy as a mind-body medicine evolved. Advocating for a more balanced medical system capable of treating the whole person, Medicine with Meaning shows us homeopathy's true power to heal, and it's rightful place alongside conventional medicine. Available online from Book Depository & Amazon eBOOK available from www.kdp.amazon.com
39 Maxwells Road, (at Green Natural Health Clinic), sandy@taurangahomeopathy.co.nz, TAURANGA
022 044 2602
| | |
| --- | --- |
| Wednesday | 9:00am - 5:00pm |
39 Maxwells Road, (at Green Natural Health Clinic), jeannette@taurangahomeopathy.co.nz, Tauranga
0272811178
39 Maxwells Road (at Green Natural Health Clinic), jennie@taurangahomeopathy.co.nz, Tauranga
0274718449
Tuesday

Thursday

9:00am - 5:00pm

9:00am - 5:00pm